Zeus Productions
Payment, Ordering and Contact Information
You can order any of our products directly from Zeus Productions.

Phone Toll Free in the U.S.A. and Canada
1-800-797-2968

International Customers
1-908-874-8385

Fax Orders
1-908-874-8584
For more information, or to place an order:
---


Ordering Information:
All prices listed are in U.S. dollars ($) and are subject to change without notice. We accept PayPal, the three major charge cards, and checks and money orders in US dollars ($). The prices are the same for all forms of payment.

Please provide the following information on our Order Form:
Product Information:
Name of the product(s) you are ordering
Quantity of each product desired
Platform(s) for which you are ordering the product
Sorry, no C.O.D.s
Delivery Information:
Whether you want electronic delivery or a floppy disk (an extra charge applies for floppy disks)
E-mail address to which the product should be e-mailed (if applicable)
Mailing address to which the disk(s) should be shipped (if applicable)
Federal Express Account number for overnight delivery charges (optional)
Billing Contact Information:
Name of Billing Contact
Company Name
Telephone Number
Fax Number
E-Mail Address
Mailing Address, including zip code
Billing Reference Number if any
Technical Contact Information:
Name of Technical Contact
Company Name
Telephone Number
Fax Number
E-Mail Address
Mailing Address, including zip code
---

How to Pay by Charge:

We gladly welcome customers who prefer to charge their purchases to Visa, Mastercard, or American Express.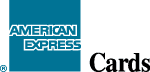 To pay electronically using a major credit card, click here.
If paying by phone please be prepared to provide the following charge card information:
Charge Card Type: Visa, Mastercard or American Express
Charge Card Number
Name(s) as shown on the Card, including the Company Name if applicable
Starting Validity Date (if any) shown on the Card
Expiration Date shown on the Card
Billing Address for the Card
If paying by fax please download the Order Form and fill it out as described here.


---

How to Pay by Check or Money Order:

We also accepts checks or money orders in US Dollars (US$), drawn on a US Bank. We are unable to accept checks denominated in other currencies but can arrange wire transfers if necessary.

Make checks payable to "Zeus Productions"

Mail payments to:

Zeus Productions
PO Box 731
Rocky Hill, NJ 08553
USA
See our contact page for more details.



---

Software Delivery
Delivery is made electronically. There are no printed manuals, as all documentation and examples are electronic.
Electronic delivery is most convenient and costs less:
Software is sent via E-mail or downloaded from our FTP site
There are no shipping and handling (S&H) charges for electronic delivery
There is no sales tax for electronic delivery (electronic sales are currently tax exempt)
Quick delivery, usually immediate or same day.
---
Home (Spotlight) | Table of Contents | Links | Contact Info

Place an Order | Products for Sale | Licensing | Downloads

TechNotes | FAQs | E-Mail Zeus | GuestBook | Glossary





Copyright © 1996-2003. Zeus Productions. All Rights Reserved.

(This page last revised May 19, 2003)
---